Brothers,
The International Conclave Planning Committee under the Leadership of the Grand Basileus, Brother Dr. David Marion, and the Charlotte Metro Lina Chapters are excited to host you during the 83rd Grand Conclave in Charlotte, North Carolina. The meeting with take place at the Charlotte Convention Center from July 22 – 26, 2022. The registration of this meeting will start on September 29, 2021. You can register for this event by logging on to your iQue Profile on oppf.org.
We are offering an early bird registration price if you register between September 29 – October 12, 2021, for both graduates and undergraduate members. See the registration periods and fee schedule listed below:
Registration Period
Start Date
End Date
Registration Fee*
Early Bird
September 29, 2021
October 12, 2021
$395 Graduate / $197.50 Undergraduate
Regular
October 13, 2021
March 31, 2022
$440 Graduate / $220.00 Undergraduate
Peak
April 1, 2022
June 19, 2022
$515 Graduate / $257.50
*All registrations are processed via the Cvent Platform and are subject to a processing fee.
We are also offering an opportunity for members to view various Conclave sessions remotely for $175.  The remote registration includes conclave souvenirs; however, it does not allow you to verbally participate nor vote during the meeting.  If you cannot physically attend the Conclave, this is a chance for you to connect with the business of Omega. You can register for this option by visiting your iQue Profile on oppf.org.
Some brothers have professional and personal commitments that will only allow them to participate in the Conclave during the weekend. Therefore, we created the "Weekend Experience" for these members. The Weekend Experience cost is $225 and is available for both financial and non-financial members. You can register for this opportunity by visiting your iQue Profile on oppf.org. This registration type includes the following:
Weekend Experience
Conclave Souvenir(s)
Weekend Vendor Pass (Friday & Saturday)
Step Show Ticket
Exclusive Reception
The International Headquarters has partnered with the Que Tour to facilitate the Grand Conclave Golf tournament on Friday, July 22, 2022. Space for the Grand Conclave Golf tournament is limited to Conclave registrants. We expect the space for the golf tournament to fill up quickly as space is limited. You will receive a link to register for the Grand Conclave Golf tournament during the conclave registration experience.
The Charlotte Metro Lina Chapters under the leadership of the Grand Marshal, Brother William Council are excited for the opportunity to host you and your Quette. If you want to register your Quette for the exciting agenda they have planned, you will receive a link to register your Quette during the conclave registration experience.
After you complete your conclave registration, you will be allowed to book a room in the fraternity's hotel block. We've secured eight hotels to service your housing needs.  Please note that registrants are only allowed to reserve one room.  Any additional rooms reserved by registrants will be canceled, with NO EXCEPTIONS.
For more information regarding the Conclave, please log onto the website oppf.org.
Continue to stay safe,
Brother John Howard
Executive Director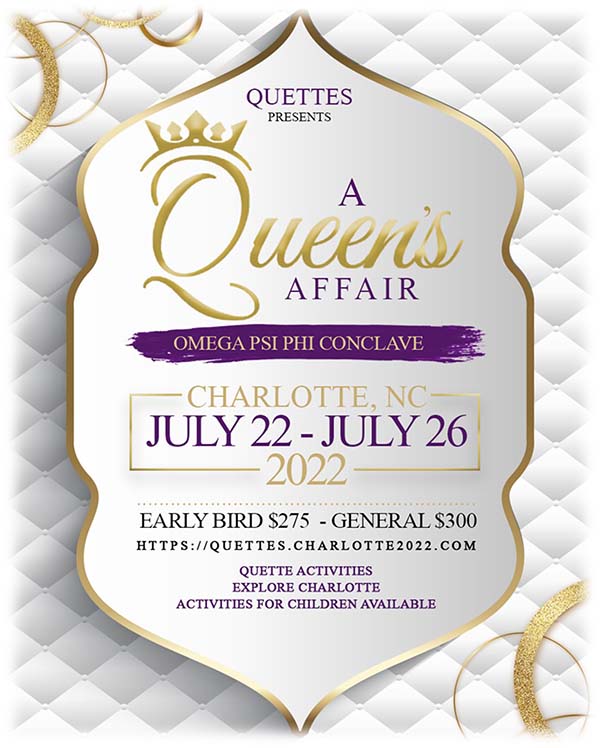 Please consider making next year's Conclave a Family Affair by bringing your wife and children. There will be entertainment and activities for your Quette, your children and for the family as a whole. Registration is available here and Early Bird Rates are available until December 31st.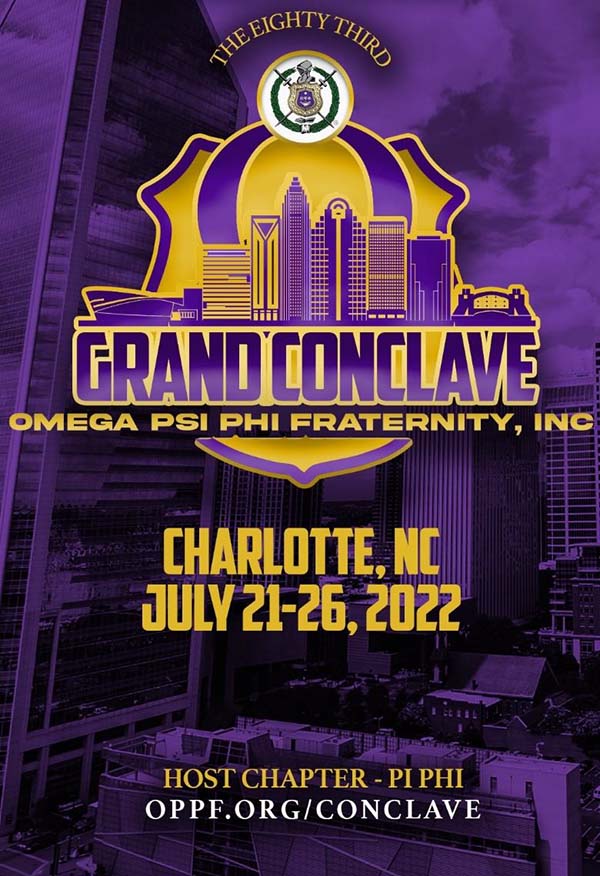 Any brother, district, or chapter who submits and pays for their ad by January 31, 2022, will have their name entered into a raffle to have their ad cost 100% reimbursed.  Download Souvenir Booklet Ad Communication