International Prayer Call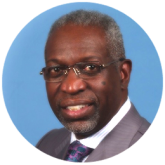 Rev. Dr. Walter T. Richardson  – Grand Chaplain
Each morning, Monday through Friday at 6:30am EST and the FIRST Sunday of each month at 9:00pm EST. God will hear our voice as we bring our requests to Him and wait expectantly. Also advise if you have special prayer requests by emailing them to [email protected] 
Dial (712) 775-7031 | Passcode/Meeting ID: 674-166-340 #.
There is power in prayer – join us for Strong prayer with a spirit of expectancy for STRONG results!
Most Recent
Prayer Call – August 12, 2020
Rev. Dr. Walter T. Richardson  – Grand Chaplain
featuring Omega Psi Phi Fraternity, Inc. District Chaplains for deliverance from COVID19.
Prayer Call – April 15, 2020
Rev. Dr. Walter T. Richardson  – Grand Chaplain
featuring the Men of Kappa Alpha Psi Fraternity, Inc
Prayer Call – April 1, 2020
Rev. Dr. Walter T. Richardson  – Grand Chaplain
featuring 41st Grand Basileus Dr. David Marion
& All District Chaplains
Prayer Call – November 8, 2019
Bro. Dr. Staccato Powell
Prayer Call – October 29, 2019
Bro. Grand Chaplain Walter T. Richardson
Prayer Call – July 18, 2019
Bro. Chaplain Raymond Johnson
Prayer Call – July 17, 2019
Grand Chaplain Walter T. Richardson
Prayer Call – July 16, 2019
Bro. Chaplain Theo Washington
Prayer Call – July 15, 2019
Bro. Chaplain Courtenay Miller
Prayer Call – July 12, 2019
Bro. Chaplain Dwain Harrell
Prayer Call – July 11, 2019
Bro. Chaplain Raymond Bailey
Prayer Call – July 10, 2019
Bro. Chaplain Michael Brown
Prayer Call – July 9, 2019
Bro. Chaplain Derrick Lott
Prayer Call – July 8, 2019
Bro. Chaplain Larry King
Prayer Call – July 3, 2019
Prayer Call – July 2, 2019
Bro. Chaplain Theo Washington
Prayer Call – July 1, 2019
Bro. Chaplain Courtenay L. Miller
Archives
Prayer Call – January 25, 2019
Prayer Call – January 23, 2019
Prayer Call – January 21, 2019
Prayer Call – January 18, 2019
Prayer Call – January 17, 2019
Prayer Call – January 16, 2019
Prayer Call – January 15, 2019
Prayer Call – January 14, 2019
Prayer Call – December 25, 2018
Prayer Call – November 22, 2018
Prayer Call – November 13, 2018
Prayer Call – November 12, 2018
Prayer Call – Novembver 8, 2018
Prayer Call – November 6, 2018
Prayer Call – November 7, 2018
Prayer Call – October 19, 2018
Prayer Call – October 16, 2018
Prayer Call – October 9, 2018
Prayer Call – August 21, 2018
Prayer Call – August 20, 2018