Omega Psi Phi Covid-19 Portal
The Omega Psi Phi Fraternity, Inc. is committed to ampilifying COVID-19 awareness and vaccine mobilization efforts to a broader community demographic. Serving our communities via 750 chapters in over 17 countries, our footprint and unique credibility in the community enables our organization to impact the masses. Our national, state, and local level partnerships with Doctors and medical professionals have strengthened our efforts as we engage in further discussion surrounding existing COVID-19 resources, best practices, and tools. This portal serves as an online tool to share the facts about COVID-19 and its impact.
Omega Psi Phi Covid-19 Task Force
Tell us about your COVID-19 Project/Event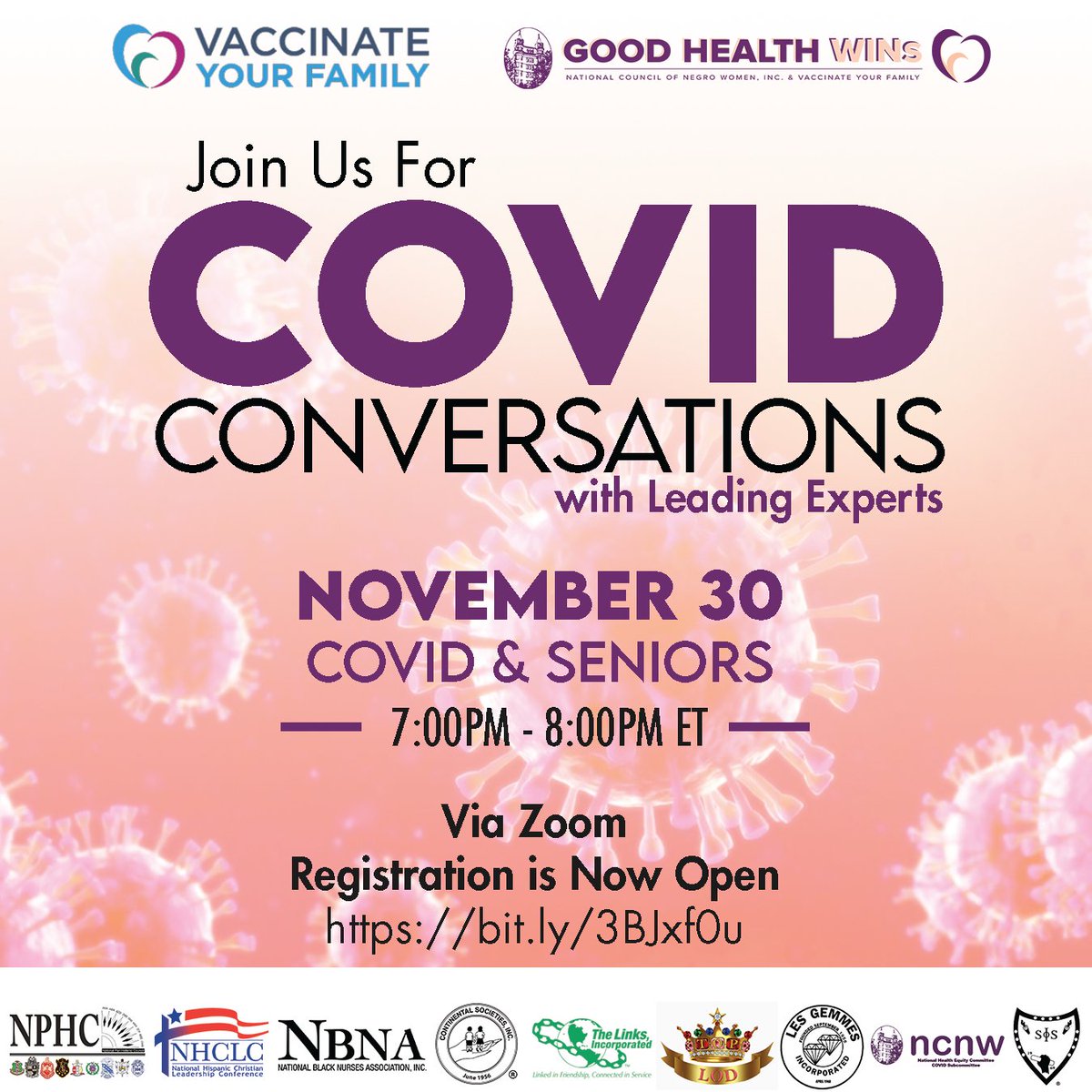 Join Good Health Wins on Tuesday, November 30th for our COVID Conversations series with leading experts!
We will be discussing COVID-19 and senior citizens!
Date: November 30th
Time: 7pm ET
REGISTER HERE! http://bit.ly/3BJxf0u