Fathers Celebrating Fatherhood
Our 2nd Annual International Omega Psi Phi Fraternity, Inc., Father's Day Virtual Celebration "Fathers Celebrating Fatherhood" will take place Sunday, June 19, 2022 at 1PM ET.
The 2022 Joint Father's Day Virtual Program will be Sunday, June 19, 2022 1pm EDT/10am PDT and will be the culminating event hosted by the International committee with 41st Grand Basileus, Dr. David Marion as the keynote. The Celebration can be viewed on this page or the @officialomegapsiphi YouTube page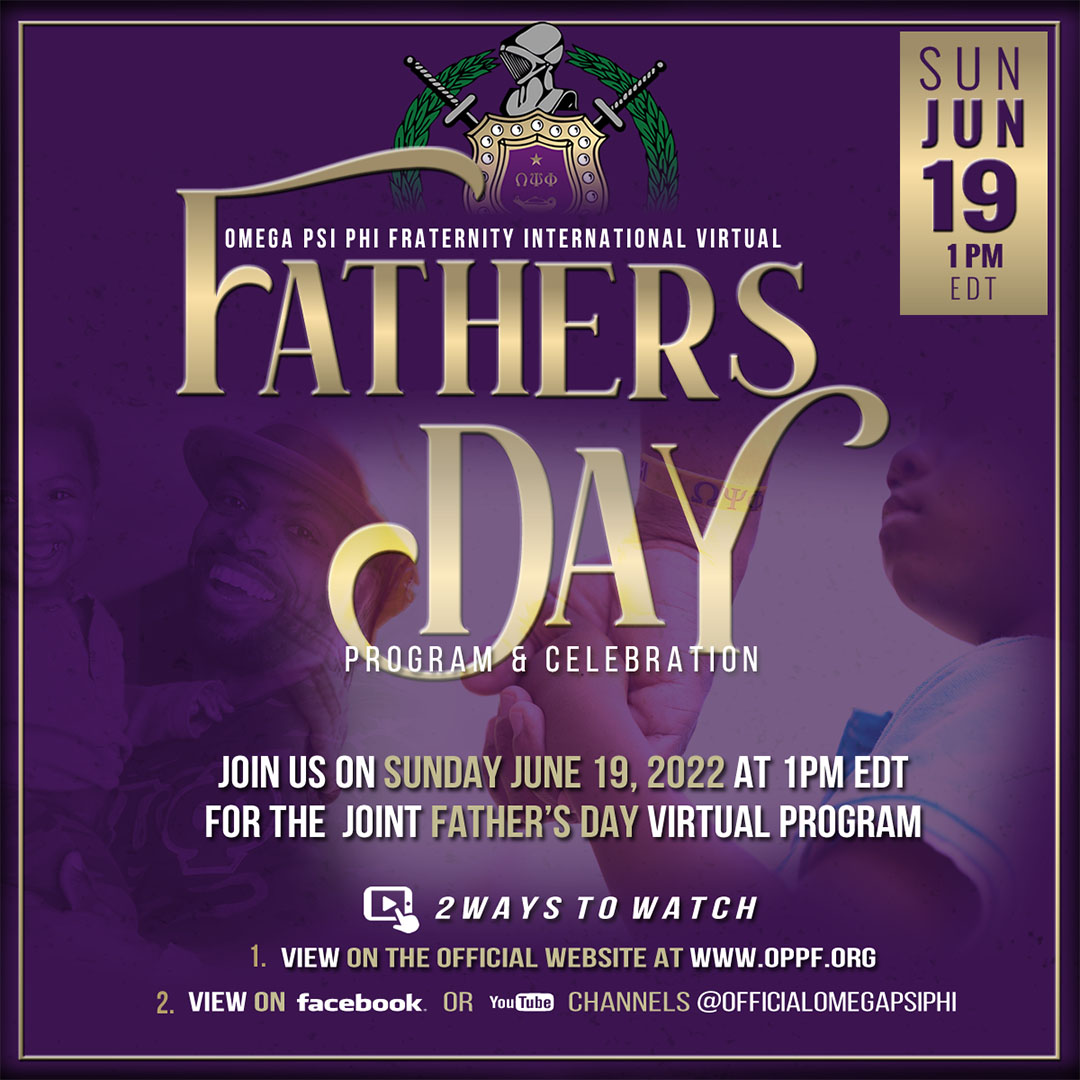 Media Release
Districts are requested to record the stories during the forum and submit the best story to be highlighted and shared during the Sunday Father's Day program. All videos from each District will be shared on the International website. You MUST submit a signed media release form that will be sent to you along with your video during submission of the individuals in the video. Guidelines for The International Father's Day Celebration video submission have been sent to your District KRS's.